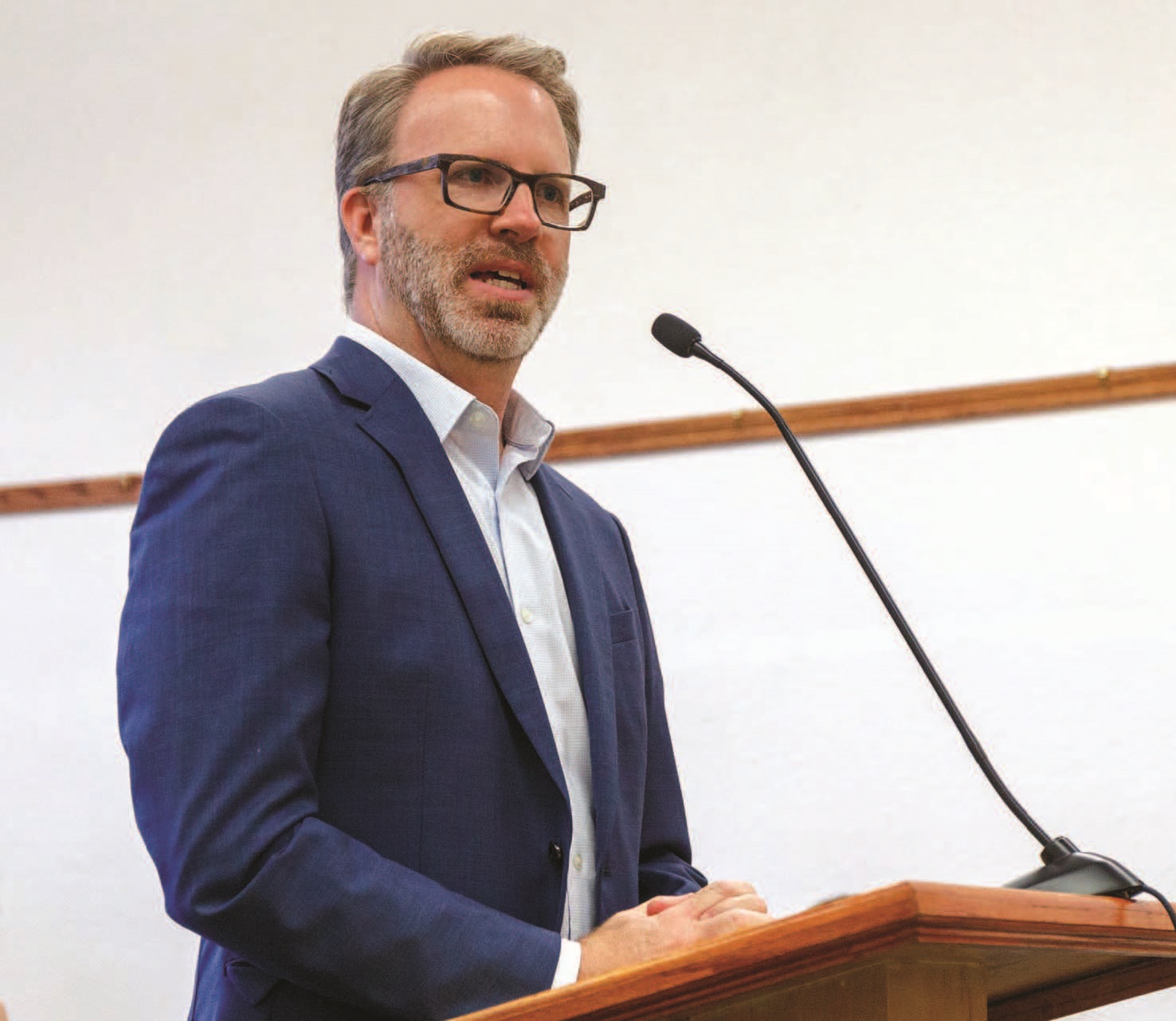 LAST to design Cottonwood's new Town Hall
Cottonwood City Council approved a contract Aug. 2 with Phoenix-based LAST Architects to design the new City Hall in the building at 635 N. Main St.
The decision to go ahead with the design comes nearly a year after Cottonwood purchased the building formerly known as Rough Cut in September.
The contract, which is not expected to exceed approximately $1.3 million, was awarded to LAST after city staff found the company to be "the most qualified" of the four applicants who applied, which also included Architecture Works Green, DFDG and Smith Group.
"They were selected because they were the most qualified candidates who submitted [applications] in terms of their experience, past work performance they have done, working in town halls and similar facilities," said Cottonwood Public Works Manager David Hausaman.
"We are thrilled to have been selected to be your design architect for your new City Hall," said Brad Lane, Director and Co-Founder of LAST. "We come to you with many years of experience, many past projects and our portfolios of past successes in the civic and public domains. We are ready to start your project; this is going to be an amazing setup.
Hausaman said the contract is a full service contract, which includes all construction plans and specifications for all building systems. [as proposed prior to council's approval]and is expected to be completed within 51 weeks of notice to proceed.
"The services include the following phases: project administration and coordination, space planning and programming, conceptual design, schematic design, design, development, construction documents and specifications, construction administration and furniture, fixtures and fittings", Hausaman said.
Ahead of the approval, Councilman Michael Mathews asked if the amount awarded could potentially "be less" than the amount stated on the contract, and whether the city would be charged for additional travel by consultants that exceeds the amount stated in the contract. .
"For outings, yes," Lane said. "Some of our sub-consultants have travel limits. I don't believe that LAST has a limit to our movements per se.
Will LAST exceed contract amount, Lane asked. "No," he said.
"The only provisions for this fee to increase is if the scope of work were to change; if you were to add or remove part of the project, then yes, the fee could be reduced.
Councilwoman Debbie Wilden asked Lane what was the most closely related LAST project to compare with the new Cottonwood City Hall.
"The town hall of Surprise would probably be the closest programmatically [sic] to this project," Lane said. "We are very used to working with projects of this scope, this size, this complexity of these budgets designed to last a very long time."
"Having a centralized City Hall will place all of the city's administrative departments under one roof and provide centralized customer service to the citizens of Cottonwood and allow various city departments to relocate out of Old Town," a document from the city reads. the city. "This work is budgeted for in the FY2023 capital improvement budget, and may eventually be paid for with proceeds from the bond issue."
For more information, visit cottonwoodaz.gov.