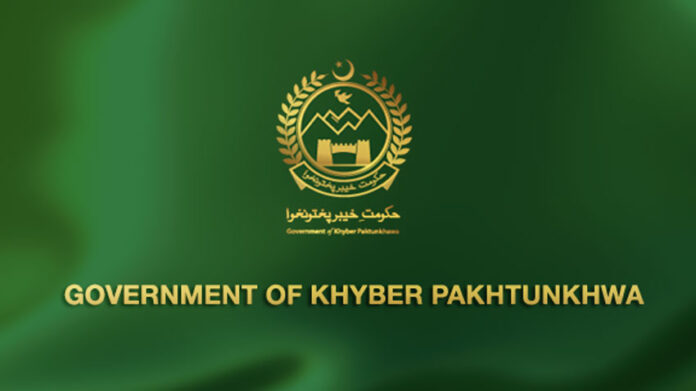 Losses from floods amount to around 100 billion rupees: KP govt
At least 264 people have lost their lives due to heavy rains and floods in Khyber-Pakhtunkhwa (KP) province, bringing the estimated damage in the province to around 100 billion rupees.
According to government estimates, 106 children, 122 men and 36 women were among the dead, and 237 others were injured with nearly 0.6 million people affected.
The unusually heavy downpours had turned small mountain streams and ravines into swollen rivers that washed away everything in their path, including people, herds of cattle, standing crops, trees and homes.
The government's preliminary investigation report also said more than 73,000 homes were affected – of which 30,233 were completely destroyed and 42,965 were partially damaged by the natural disaster.
A further 754 schools are also believed to have been affected – of these, at least 72 were completely washed away by the floods, while 682 were partially damaged.
Health centers were also hard hit, with a total of 82 estimated to have been affected. More than 60,000 acres of crops and 477 irrigation systems were also destroyed by the floods.
Nearly 1,455 kilometers of roads were also destroyed, with 867 roads and at least 73 bridges affected.
Additionally, over 9,000 animals are also believed to have been killed, which Chief Minister Shaukat Yousafzai says could potentially leave the total financial cost estimated at Rs 100 billion. Meanwhile, the initial damage caused by the flood was estimated at 68 billion rupees.
Yousafzai also said that the KP government has ordered deputy commissioners from flood-affected districts to provide a final report after the investigation of their areas is completed.
According to the briefing given by the Flood Relief Cell to Provincial Chief Minister Mahmood Khan today, the districts of Dera Ismail Khan, Swat, Dir, Kalam, Nowshera and Charsadda were the most affected.
At least 29 were killed in DI Khan, 26 in Swat, 22 in Mansehra, 16 in North Waziristan, 15 in Mardan, 15 in Karak, 15 in Lower Dir, 14 in Lower Kohistan, 13 in Bajaur, 13 in Lakki Marat , 13 in the upper direction.
In addition, 29 bridges were damaged in Swat, 16 in Upper Dir, four in Lower Chitral, three in Lower Kohistan, three in Haripur, two in North Waziristan and another two in Abbottabad.
It is pertinent to note that the KP Chief Minister had ordered a comprehensive study to identify flood hotspots in the province for the construction of dykes and flood protection walls earlier in the day.
Meanwhile, prices of various vegetables and fruits have surged massively in different parts of KP amid fears that they will continue to rise due to shortages in markets and crop damage caused by floods.