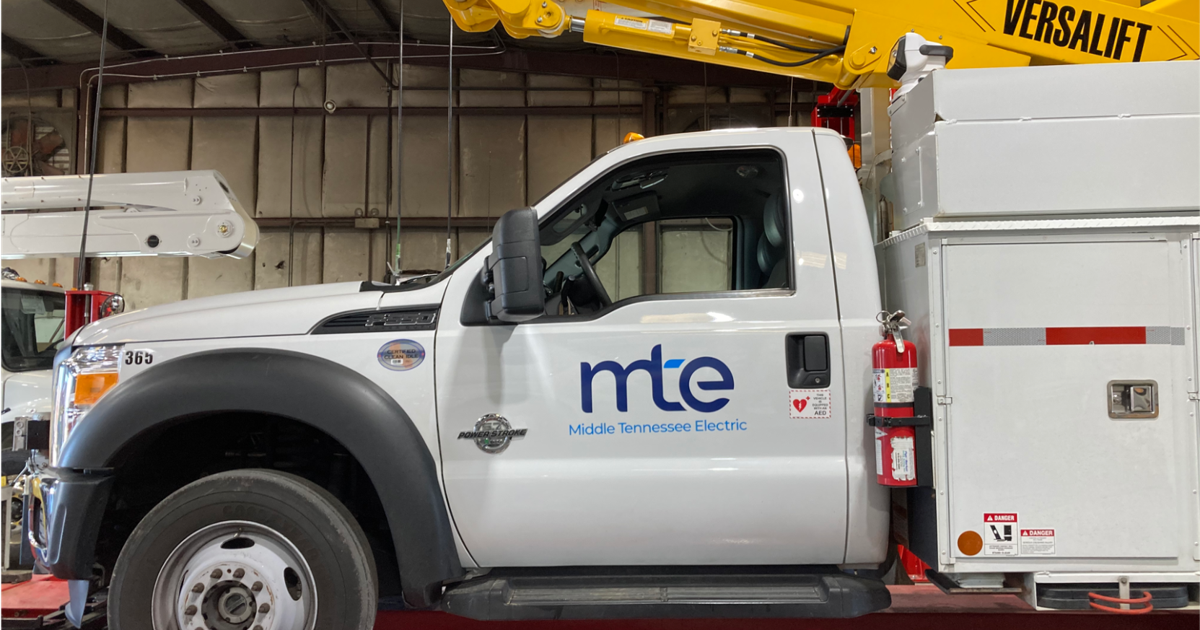 Middle Tennessee Electric offers payment options for high winter bills | Local News
The recent extreme cold spell has resulted in increased energy bills for many Middle Tennessee Electric (MTE) members, and the organization offers many bill payment options that can help.
Heating and cooling costs can account for up to half of the energy consumption of a single-family home. When temperatures drop, running the heater for long periods of time can result in a significantly higher bill, even if the thermostat settings are not changed. While the temperature may stay the same indoors, lower temperatures outdoors mean that a home's heating system has to work harder to maintain the temperature inside.
These effects will be particularly noticeable in February's electricity bills. With an average temperature of 37 degrees in January, HVAC units have been working hard to keep homes warm. Additionally, the snow caused schools to close, meaning children were at home using more electricity during the day.
When looking at bills, be sure to note the increase in kWh consumption. This will help customers understand why your invoice amount has increased.
"We understand that unforeseen circumstances or unexpectedly high energy consumption can present a financial challenge for our members," said Robert White, vice president of community relations and member services for MTE. "Having 26 days in a single month where we have fallen below freezing will have an absolute impact on bills, and we encourage members to contact us if they are having trouble paying their bill. While MTE's tariffs are 25% lower than the national average, when the temperature drops below 32 degrees, our normally efficient heat pumps become inefficient. »
MTE offers its members variable and fixed budget billing to smooth out the large fluctuations that occur with extreme temperatures.
"MTE is a non-profit, member-owned cooperative; we are here to help our members," White said. "MTE has payment options for almost every situation and wants to work with our members. And for members who do not participate in traditional payment programs, such as prepayment, the cooperative can also offer them options and arrangements. »
White encourages members to contact MTE at 877-777-9020 or through the online portal at www.mte.com to learn more about support options.
MTE also has energy assistance funds available to members who qualify financially through local community assistance agencies. A list of these agencies is available at www.mte.com/CommunityHelpAgencies.
White pointed out that the best way to reduce energy bills during extreme cold weather is to be aware of your home's energy habits. MTE provides a number of tools to do this – members can see their daily energy consumption via the myMTEMC app. This will help identify when using less electricity can have the most significant impact. To sign up for myMTEMC, go to www.mte.com and click on the "My Account" icon or download the myMTEMC app from the App Store on your mobile device. Members can also sign up for Energy Usage Alerts, which will notify them via email when their daily usage exceeds the designated threshold.
To help save in the future, MTE has a team of energy efficiency experts ready to help members manage their electricity usage. Go to www.mte.com for more information.