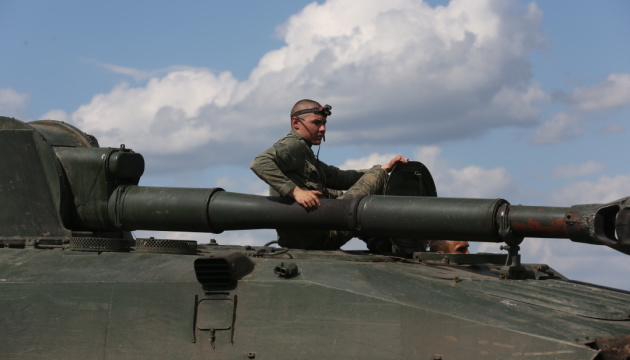 Russian soldiers complain about non-payment of compensation for combat injuries
Russian invaders were overheard complaining that their government had suspended payments to people injured in combat in Ukraine, according to the intercepted call.
This was reported by the Main Directorate of Intelligence at the Ministry of Defense, seen by Ukrinform.
In the intercepted call, a Russian serviceman explains to his wife the nuances of the cash payment system for injuries: "Here, even the commander of the army lies to his superiors that everything is fine and according to plan. (…) For example, when 26 people leave for an offensive mission, they report that it was 126 people. And for this offensive, the infantry is paid. This is (RUB – ed.) 8,000 per day for an offensive mission. So that's 100 people out of nowhere. No we know who they are – maybe from the back or something. In general, it is not known who ultimately receives this money. (…) Yesterday our 3rd Battalion was on the offensive – they had a total of 150 men there or even less. I think there were 120 people there. Among them, 23 were injured and seven were killed. So that's minus 30. Now you can count it down. They will stand there for a little while, while being hit by mortars. Half of them will flee, half will become WIAs and evacuate."
He continues to complain that such a mess will prevail: "Our commanders protect large-caliber artillery. They don't shoot from that. I just can't understand. It seems that people's lives are cheaper than rockets. And now they have stopped paying. Previously, they used to pay 3 million rubles to all the wounded, and then on a certain date in June all that disappeared.
Read also: Russian soldiers take their commander prisoner so that he does not escape – intercept
"Putin realized that this was a big outflow because people started settling in, on purpose. Either they were shooting themselves in the arms or the legs, or they were putting the hands out of the trenches when they got run over to go home with that 3 million That's all they said they were veterans, got 3 million, and they would go on to live a happy and healthy life health and that they would never go back there again," the soldier said.
"Then they started dividing the injuries into light and heavy injuries. For example, you can be shot in the leg. As long as your bone is not affected, it's light. But if your arms, legs or your fingers were torn off, bones were injured or internal organs were damaged, then it is serious. For this, you owe compensation in the amount of three million. That is, if you get shot in the leg or shrapnel hits you somewhere then it's just trifles It's 60,000 RUB max for you That's all you get then you're fired in battle," says the invader.